25 Middle Part Hairstyles For Men To Rock – Transform Your Look!
Looking to give your hairstyle a fresh and trendy twist? Look no further than the middle part. This sleek and stylish addition can transform your look and add an edge to any classic cut.
Elevate your hair game with 25 impressive middle part hairstyles for men. Discover diverse styles to rock and transform your look effortlessly.
From classic to edgy, find your perfect fit and redefine your style statement. Embrace the middle part trend and unleash your inner style icon.
While it might not be as easy to pull off as the traditional side part, the middle part is all about embracing a modern vibe. Are you ready to dive into the world of middle part hairstyles for men? Stick with us to discover 25 incredible ways to rock this look and take your style game to the next level.
The Middle Magic Part Of Edgar Haircut – An Overview!
The middle part is a versatile choice that may not suit every face shape, but when it does, it's pure magic. This is your chance to explore a variety of styles that complement your features, hair texture, and length.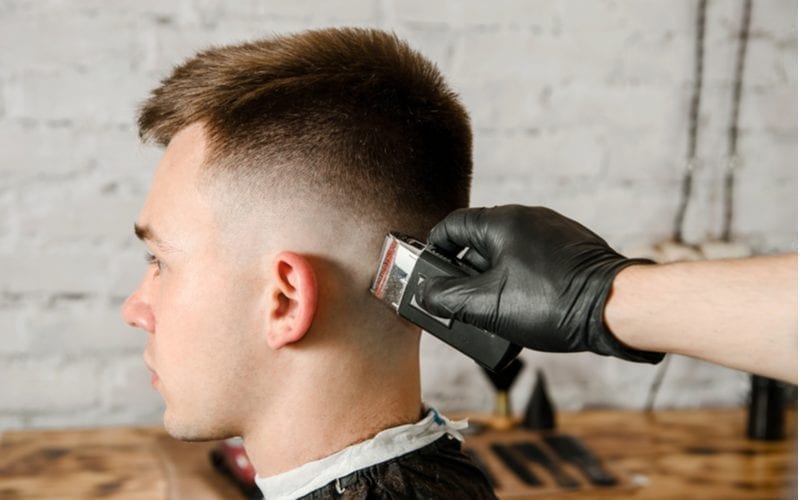 Whether you're aiming for a sleek and sophisticated appearance or a laid-back and casual vibe, the middle part can deliver. Let's explore the exciting world of middle part hairstyles step by step.
25 Middle Part Hairstyles For Men To Rock – Detailed Guidanace In 2023!
Curtain Bangs – Frame Your Face with Flair:
Transitioning your hairstyle to the next level? Discover a versatile and flattering take on the middle part with curtain bangs. This adaptable style suits various hair lengths and textures, making it an ideal choice for everyone.
If you're rocking wavy hair, curtain bangs add a touch of casual elegance, while pairing them with a fade gives your look structure. These bangs don't just frame your face; they enhance your features, offering a youthful and refreshing appearance. 
Effortlessly Stylish – Middle Part with Combed Back Hair:
Imagine achieving a timeless and effortlessly stylish look in a matter of minutes. That's the magic of the comb back hairstyle. 
This classic men's favorite involves brushing the front hair backward, creating natural volume that works wonders on various hair types and lengths. To add a touch of contemporary flair, consider combining it with a middle part.
Cool and Casual – Middle Part Bro Flow:
Looking for that effortlessly cool vibe? Say hello to the "Middle Part Bro Flow," a popular men's hairstyle that's all about laid-back charm. What makes this style truly amazing?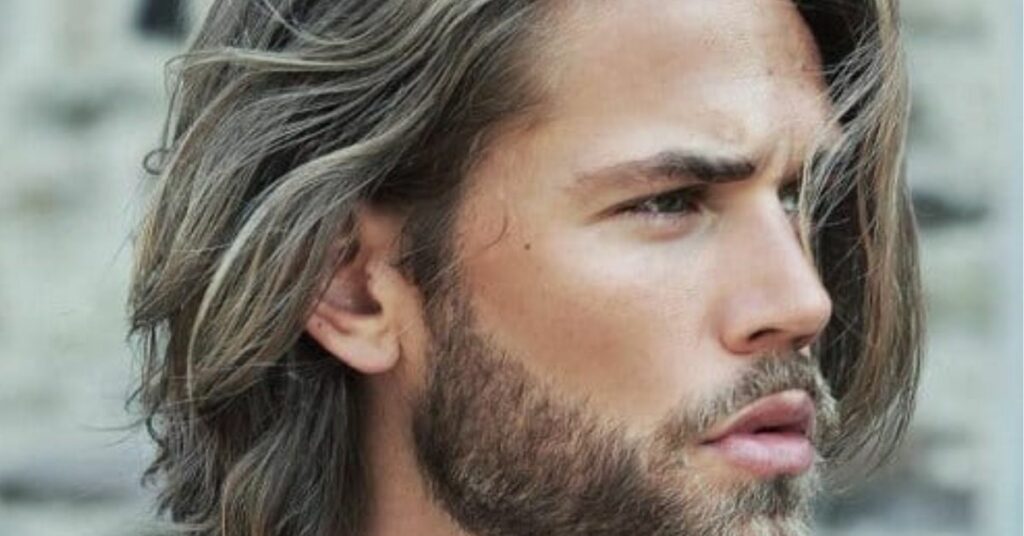 Its versatility! Typically brushed away from the face, this hairstyle opens up your features and adds a touch of finesse. But here's the twist – you can also rock it with a middle part for a subtle face-framing effect.
Middle Part with Low Fade:
Looking for a stylish touch that adds structure to your haircut? Enter the low fade. This technique is a fantastic way to enhance any hairstyle, catering to all hair textures. 
Read Also: Why Are My Clothes Ruined After Haircut? -Explore Solutions!
By tapering the hair shorter on the back and sides while keeping it longer on top, you achieve a balanced and eye-catching look. The versatility of the low fade lets you play with the depth and length for your desired effect. 
Chic Middle Part for Long Straight Hair:
Imagine the allure of your long, straight hair taking center stage with a sophisticated middle part. The beauty of this style lies not only in its aesthetic appeal but also in its practicality.
As your hair naturally falls into place, the middle part accentuates the symmetry of your face, creating a balanced and harmonious look.Long hair has the innate ability to make a statement.
Low Fade, High Style:
Combine the middle part with a low fade for a look that screams high style. The contrast between the longer hair on top and the faded sides creates a dynamic and eye-catching appearance.
Textured Medium Length – A Perfect Match: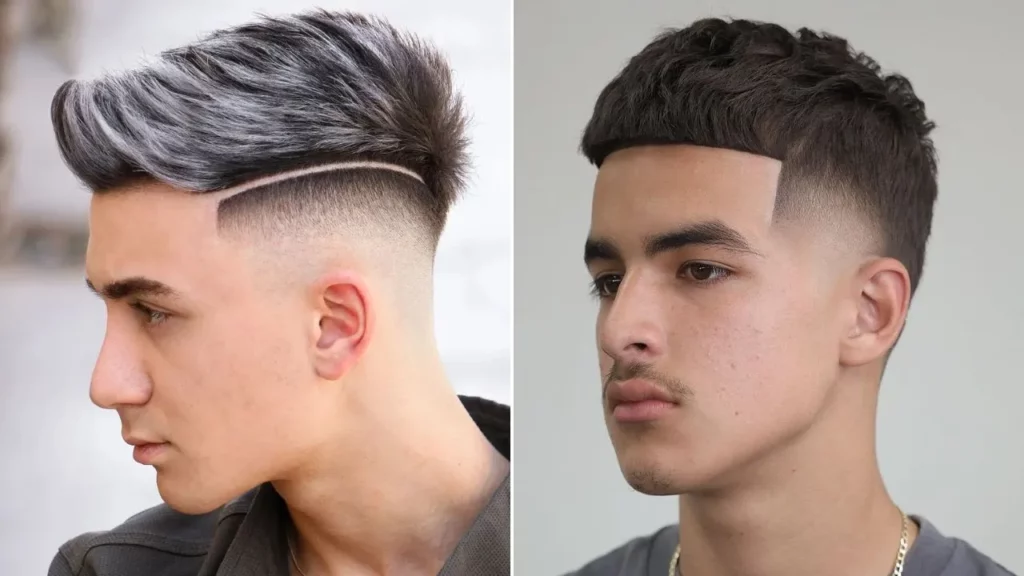 Middle-parted medium-length hair with texture is a match made in style heaven. This look adds depth and volume to your hair, creating a visually engaging and fashion-forward statement.
Embrace Your Curls:
Curly-haired gents, the middle part is your canvas for creativity. Let your natural curls shine, and use the middle part to showcase your unique personality and embrace your natural texture.
The Mop – Effortlessly Charming:
Effortless charm is the hallmark of the middle part with a mop of hair. This style combines laid-back vibes with trendy flair, making it a perfect choice for the modern man.
Twist it Up:
Add an element of intrigue to your style with a middle part and hair twists. This fusion of classic and contemporary creates a captivating look that's bound to turn heads.
Long Ombre Locks:
For those with longer hair, the middle part provides an excellent canvas for flaunting ombre locks. The gradient effect adds a touch of artistic allure to your appearance.
Read Also: What Do Barbers Put In Their Haircut Spray Bottles? – Seek Barber's Advice!
Fringe Forward:
A middle part with a fringe is a bold statement that's both stylish and daring. This edgy look highlights your features while adding a sense of mystery.
Ride the Waves:
Wavy-haired individuals, this one's for you. The middle part paired with wavy locks creates a harmonious balance between structure and spontaneity.
Fade into Style:
A fade haircut with a middle part is a true style revelation. The gradual transition from longer to shorter hair adds dimension and sophistication to your overall look.
Short and Wavy Sophistication:
Short wavy hair can be incredibly sophisticated with the middle part. Embrace the contrast between the texture and the parting for a refined appearance.
Straightforward Elegance:
Medium-length straight hair shines with the middle part. This classic combination exudes elegance and charm, making it an excellent choice for various occasions.
The Skin Fade Statement:
Make a bold statement with a skin fade and a middle part. This style juxtaposes sharpness and softness, creating a unique and captivating aesthetic.
Wavy Medium Magic:
Medium-length wavy hair and the middle part create a match made in hairstyle heaven. The waves add movement and character to your look, enhancing your overall appeal.
Asian Hair Affair:
The middle part is a versatile choice for Asian hair types. It allows you to experiment with various looks that suit your features and showcase your personal style.
Surfer's Vibe:
Capture the laid-back essence of a surfer's lifestyle with a middle part hairstyle. This carefree look embodies casual coolness and embraces a relaxed demeanor.
The Afro Twist:
The middle part can also complement afro-textured hair. It's a canvas for artistic expression, allowing you to embrace your natural curls while showcasing your style.
Braided Brilliance:
Add a touch of intricate detail to your middle part hairstyle with braids. This style takes the middle part to a new level, combining structure and creativity.
Read Also: How Long Does It Take To Get A Haircut At Great Clips? – Let's Explore!
Short and Stylish:
Short hair becomes a style statement with the middle part. This look is all about minimalism and sophistication, making it perfect for those who prefer a refined appearance.
Embrace the Eboy Vibe:
The middle part is a staple for the eboy aesthetic. Embrace the modern internet subculture with this style, which combines nostalgia with contemporary charm.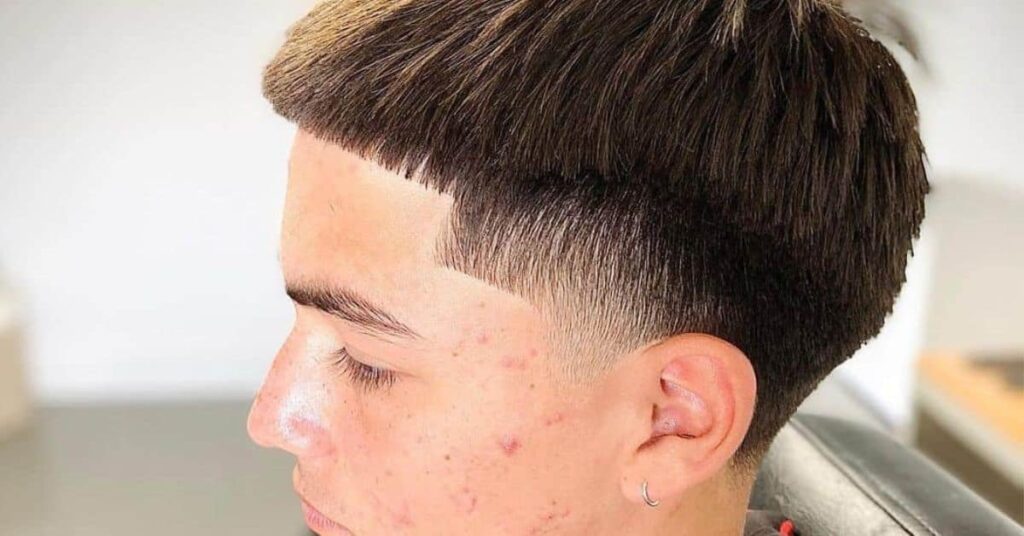 Waves of Confidence:
Waves and the middle part go hand in hand. This combination exudes confidence and flair, allowing you to showcase your unique personality and style.
Edgy Textured Delight:
Short textured hair becomes edgy and delightful with the middle part. This look adds a dash of rebelliousness to your appearance, making a bold style statement.
So here you go! Explore these ultra-stylish options, give them a try, and elevate your look to the next level.And For Vedio Guide Must Check Out The Provided Link Below And Give It A Try!
Frequently Asked Questions:
1. Is the middle part suitable for all face shapes?
While the middle part is versatile, it may not suit all face shapes equally. Experiment to find the best look for you.
2. Can I rock a middle part with short hair?
Absolutely! The middle part can work wonders with short hair, creating a stylish and sophisticated look.
3. How do I maintain a middle part hairstyle?
Regular trims, the right styling products, and proper care will keep your middle part hairstyle looking fresh and appealing.
4. Are there any age restrictions for middle part hairstyles?
Middle part hairstyles can be embraced by men of all ages. It's all about adapting the style to suit your personality and preferences.
Wrapping Up The Things:
From classic to contemporary, the world of men's hairstyles is at your fingertips with the 25 Middle Part Hairstyles For Men To Rock. This guide is your gateway to a world of style possibilities, helping you redefine your appearance effortlessly.
As you venture into this exciting realm, remember that the middle part is more than just a trend—it's a statement. With a wide array of options, from curtain bangs to low fades, there's a style tailored to your unique personality and taste.
So, don't wait any longer! Embrace the middle part trend, experiment with the featured styles, and unveil a whole new you. It's time to step into the spotlight, showcase your individuality, and take your style game to unparalleled heights.